BRIEFLY ABOUT US
Quality handmade furniture
UAB "DZŪKIJOS BALDŲ FABRIKAS"
About Us
In the production of furniture, our company has many years of experience. We work with designers and architects. We periodically participate in international exhibitions.
We produce furniture according to catalogs, as well as according to individual orders. The furniture we produce is modern and luxurious, classic and exclusive, hard and soft. We manufacture for restaurants, hotels, offices, homes and others.
Our handmade furniture is made of the highest quality environmentally friendly materials, we have certificates of environmentally friendly materials. We have a wide range of fabrics, leather and wood.
Exclusive solutions, implemented projects, other news on our social network - Facebook, watch here.
In addition, we are a socially responsible company. We periodically provide support to social organizations.
OUR FACTORY
Moments from the factory
Here is our production environment and the implementation of exclusive furniture ideas.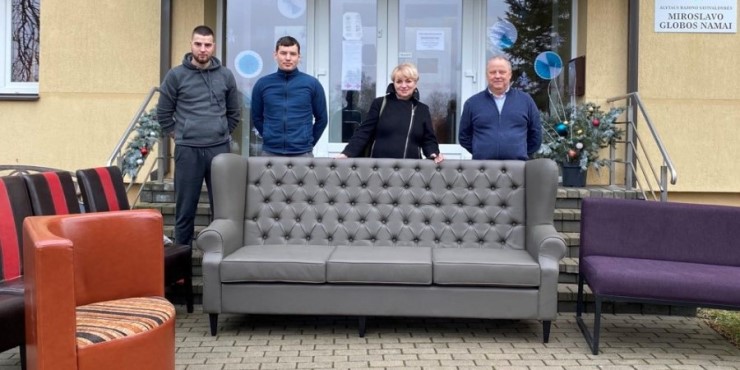 We support social organizations
Check out what we're doing
We are recognized in Europe and beyond. Our handmade furniture has been evaluated by designers and architects from London, the Caribbean, Chile, Russia, Germany, and the USA. We produce furniture from A to Z, according to individual orders and from catalogs, we work with designers and architects.